Kier Construction Farnborough Business Park Plot C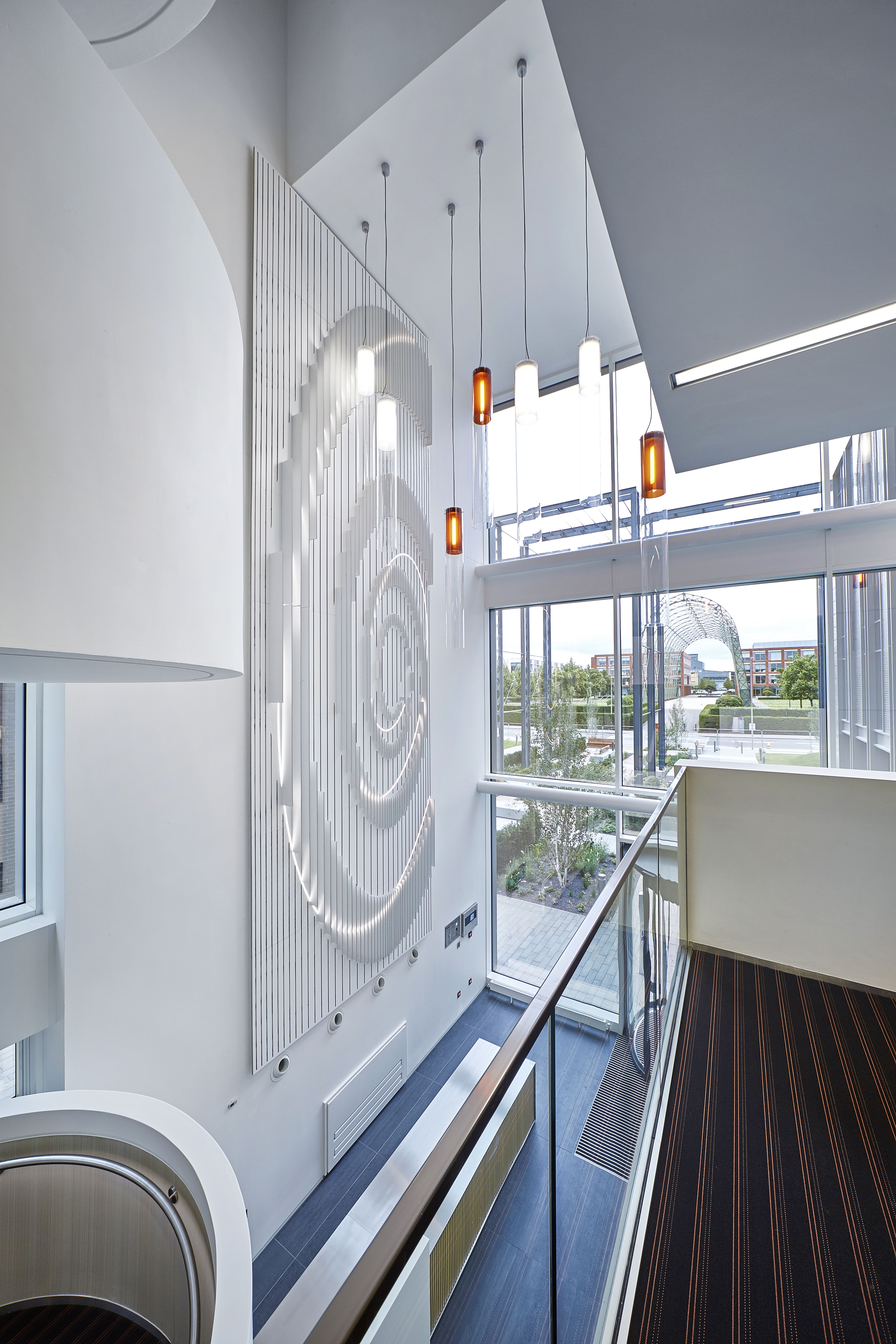 The Project
The supply and fitting of Reception Counters, Lift Entrance wall panelling and manufacture and supply of specially designed panels with the aid of our 5axis CNC routing machine producing identical items to the two locations within the project.
Receptions Counters
Both reception counters manufactured with stainless steel and a leather tops, with the front elevation constructed of Oak "soldier" struts, with black fabric behind,creating a "hit &miss " effect, incorporating all cupboards and facilties as specified on the architects drawings.
Lift Entrance Wall Panels

Supply and fit Oak "soldier " panels together with a black fabric bonded to panels creating the same "hit & miss" effect as the front elevations to the reception counters, these panels are fitted on four floor levels to both buildings.
Specially Designed Art Panels

Laminated faced plywood panels routed out to on our CNC machine to manufacture 6No Birch panels specially designed panels to form a feature design wall with slots and grooves to match the drawing provided.